Let's talk a little about scrapbooking and memory keeping.  In this post, you will hear and see a bit about how I go about preserving memories with photos and journaling.
This information was shared on my Facebook page, Ink and Inspirations with Lisa Brown, earlier this month on International Scrapbooking Day.   If you scrapbook or have ever thought about preserving your photos and memories, I hope you find this information helpful.
Tip: I find it easier to die cut my letters in Whisper White or Very Vanilla then sponge on the ink in the color I need/want depending on the layout.

These letter dies are retiring!  If you scrapbook, these are GREAT to have! Get yours here! ---> http://bit.ly/large-letters-stampin-up

Here's the traditional layout that was created on the back of the Mount Rushmore page shown in the video above. Below is the stamp set that was used. It is "retiring", too.  It's a good one for travel pages.  Click the image below to see the En Route stamp set in the online store.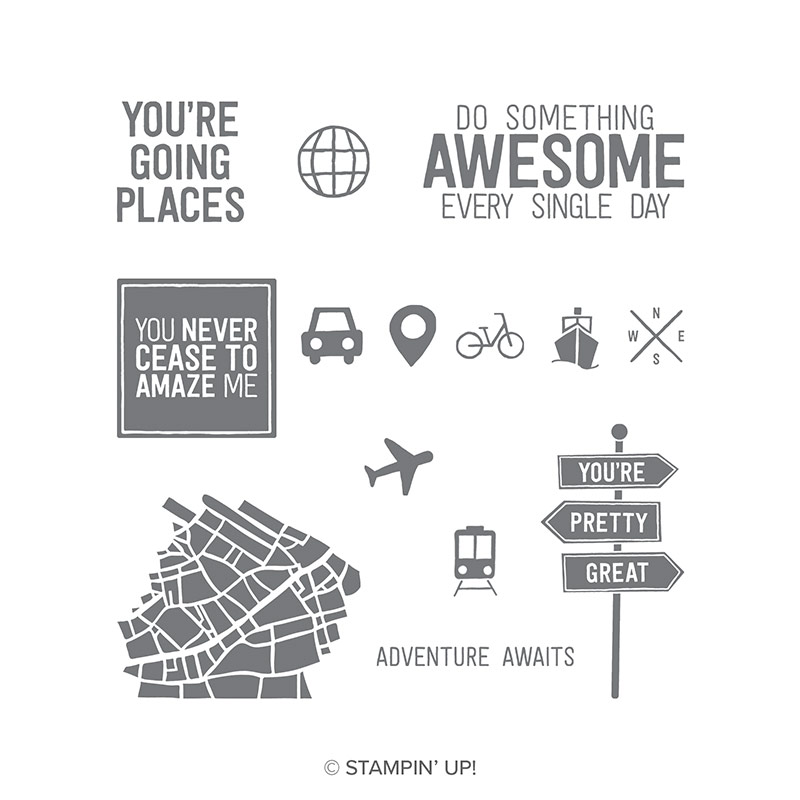 Below you can see how I cut my 4 x 6 photos in half to fit into two, 3 x 4 pockets.
Here's are two more tips regarding the next photo below:
Notice the upper right pocket. I added a 1-1/2" strip of Whisper White to the Memories and More Card. I'll use this for my page title.

The photos have been cut down to 3 x 4.

Personal note: I realize that years from now these animal photos will not be "cherished"

🙂

. But, my written memories will be. And, for now, we enjoy them. Plus, I figure that I'll use these as a teaching tool for the grandchildren.

Using the Designer Paper that coordinates with the Happiness Blooms Memories and More Card Kit, I cut 4x6 or 3x4 pieces for fillers on pocket pages. Cut strips or use as layers for traditional pages.

Some final thoughts...
Thanks for visiting today for these tips and thoughts on scrapbooking.  Memory keeping is important...share your story! Get started with your photos and supplies that you can find HERE!