This cardmaking process began with a left-over element so it was only right to make a video to walk you through the thought process, don't you agree?  It's always fun for me to see how others think through their creative process so this Cardmaking 101 video was recorded with the hope that it will be helpful to someone.
The Tasteful Touches Bundle (English) [154098] is beautiful set of products that is so versatile!  If this isn't in your craft supply stash, you must get it now!  Combine these stamps and dies with the coordinating In Good Taste Designer Series Paper [152494] and you definitely have a winning combo that you will love!
Here's the short video of how this card came together.
Lisa's Inklings: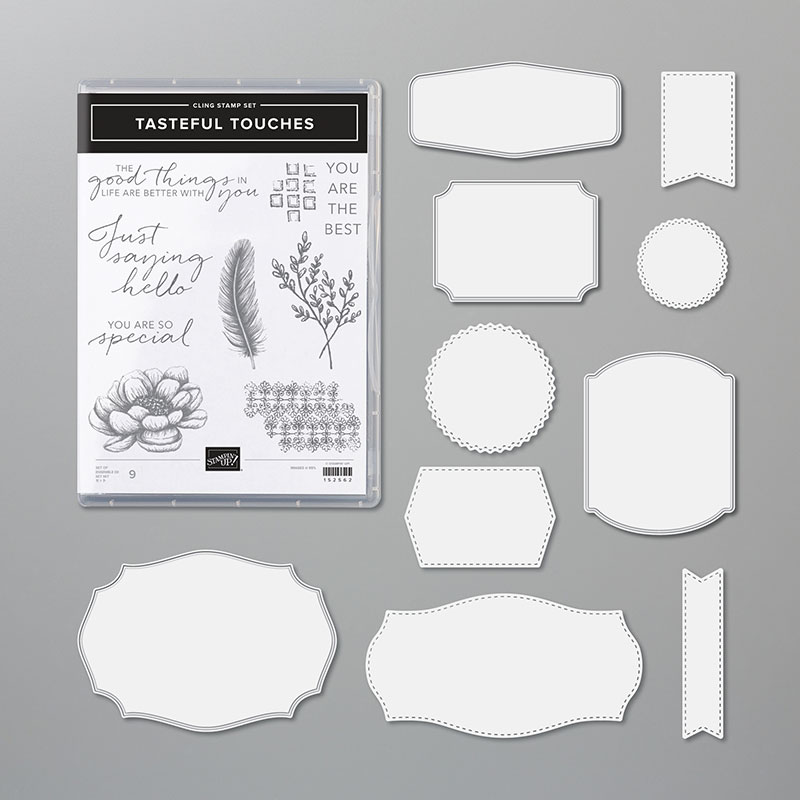 Here is the shopping list for today's cardmaking project.  Just click on the links!  It would be a honor to be your Stampin' Up! demonstrator.
Product List
The tips in today's video reveal my thoughts throughout this cardmaking process. It's a fun challenge to start with one piece and design the card around it.  Try this next time you have an "extra" and see how easy it is just to go step by step.  Your result will be a beautiful card from your own cardmaking process!