Wow...this is an easy and fun technique that packs a punch on your handmade cards!
Known as the Scrappy Strip Technique, you may have seen card samples with this technique and I sit and wonder why it took me so long to try it! It's so very simple!
Below is the video of the making of two cards with this technique.  It's a little chatty but I was trying to mimic a LIVE broadcast so I hope you enjoy it!
Here are the supplies for the first card...
Product List
Here are the supplies for the Sunshine Card...
Product List
Lisa's Inklings:
Card base measures 5-1/2 x 8-1/2.

Layer is cut 5-1/4 x 4.  You can cut this down to preferred size after you get the strips glued.

Try to cut strips 5 to 5-1/2 inches long.  I try to start with a piece that's at least 5-1/2" in length.

First strip should run straight with the edge and not overhang the cardstock layer.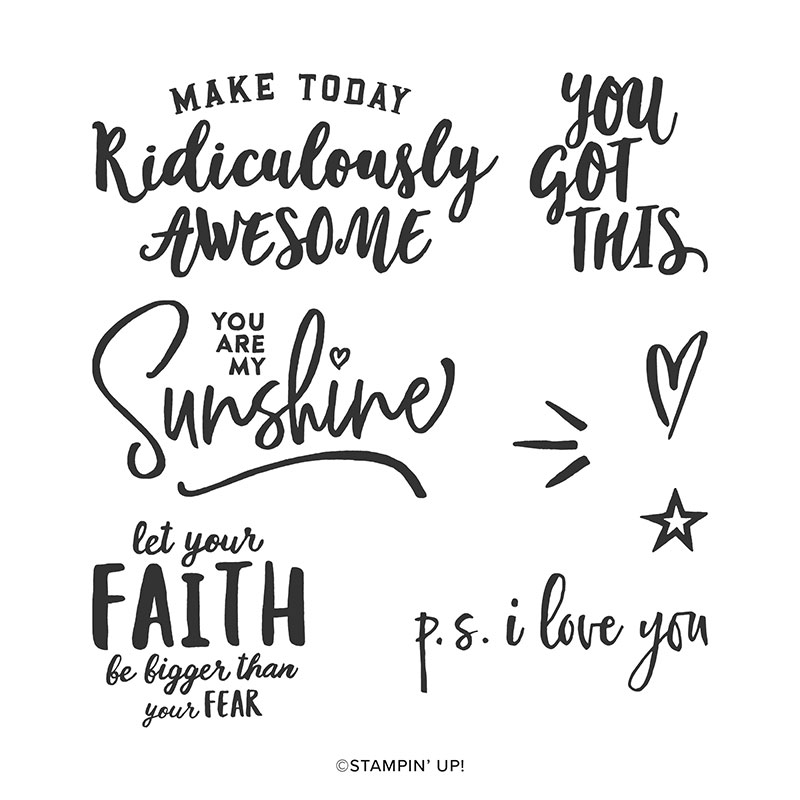 Thanks for stopping by for this "Ridiculously Awesome" easy and fun technique! Now it's your turn to try!